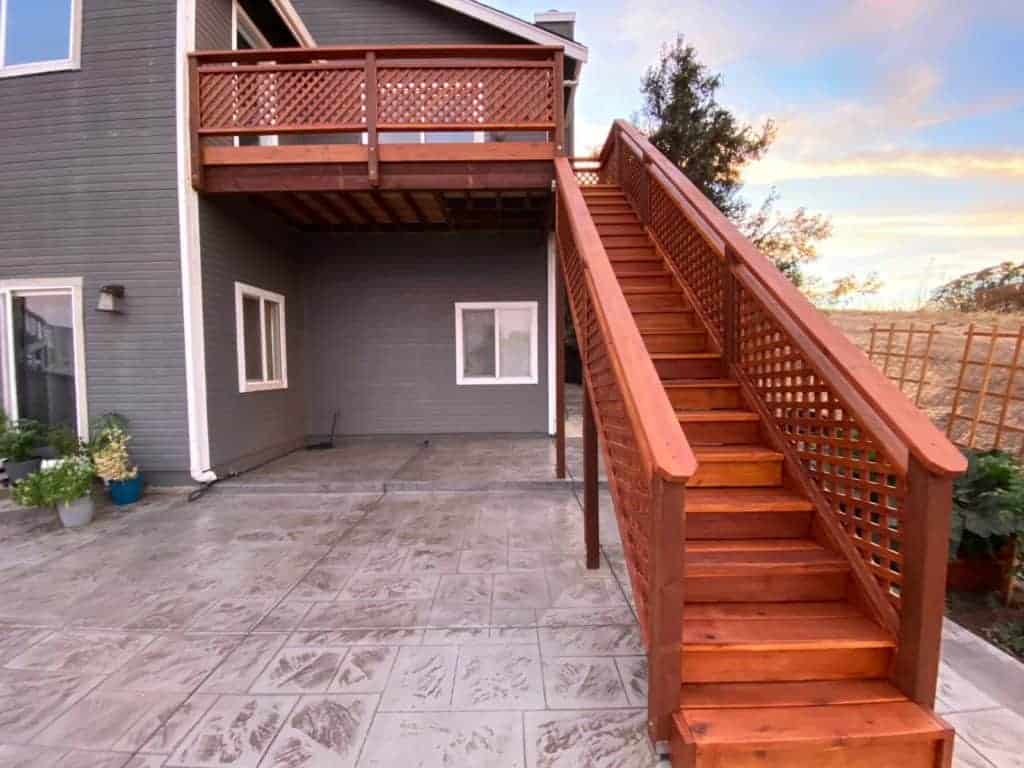 New Deck Installation and Deck Repair Services
The deck is an important part of the home, especially if you are a big fan of entertaining guests, family or friends in your home.
Whether it is a big birthday party in the spring, a social barbecue in the summertime, or an intimate coffee catch-up session in the cool air of fall, the deck is there to create beautiful memories for you and those living in your home.
Decks are heavy-duty and built to withstand heavy traffic, scratches, dents, and the unpreventable weathering effects of the passing seasons. But like all things, decks aren't made to last forever and will need regular maintenance and upkeep.
If you feel like your wood deck design is looking a little worse for wear, have no fear – Experts Remodel is always here to help. We can replace or repair nearly any deck.
Looking to install a new Deck or repair and old Deck?
Speak with our Deck Remodeling Experts
Deck And Patio Specialists
Experts Remodel Build And Repair Your Wood Decks
Your deck is important to you – which is why our Washington DC, Maryland and Virginia based deck professionals are experts who will listen intently to your concerns and give you their professional opinion, based on years of experience in the trade, to find the right solution for your deck.
Why Wood Decks Are Better?
When it comes to decking for the home, it is fair to say that wood is still one of the most popular materials used.
Over 75% of the new decks that are being built still use wood material instead of new composite materials despite some composites being cheaper and easier to manufacture.
So this begs the question, why is wood the more popular choice? 
The primary reason to choose wood over composite materials is the natural strength and innate beauty of the wood grains that you get with each piece of decking. It offers a natural look and feel that blends easily with nature and most architecture.
From Brazilian Hardwood, to Cedar and Western Redwood, every deck made from wood carries a uniqueness and character that is hard to match with composite decking. 
Once that last bit of lacquer is laid on your decking, the gloss and sheen of your brand new wooden deck will become apparent. Resulting in a stunning space pleasing to the eyes of anyone who comes to experience the hospitality of your home.
What We Can Do For Your Wood Deck Build And Repair?
If your deck is looking a little weather beaten, it might be due for a repair.
Here at Experts Remodel, we recommend that you maintain your wood decks at least once a year for the best result and to extend the lifespan of the deck. It costs a lot less to maintain a good quality deck than to replace it with a new deck.
For those who are looking to build a new wooden deck for their home – Experts Remodel is the ideal choice of contractor for your project and here's why:
All of our work is done in-house, meaning we have designers, craftsmen and customer service personnel with decades of shared experience in the trade all working together towards a common goal – your satisfaction.
From the moment you contact us to the moment the final piece of decking is installed, you know your deck will be exactly how you envisioned the final result. With no risk of miscommunication that arises from having other contractors or parties involved, you are guaranteed a top quality deck.
Here is a short list of some of the most common wood decking materials we have installed for our satisfied clients in the Washington DC, Maryland and Virginia area and the surrounding localities.
1.Cedar
 Cedar is highly durable and naturally resistant to moisture, making it the most popular choice of decking material.
2.Pressure Treated Wood
 If you're looking to build a beautiful deck on a budget, this is the most economical option, but with minimal significant reduction in quality!
 3.Redwood
 Redwood shares the same moisture resistant and durability qualities as Cedar, but also contains natural tannins that give it its deep red lustrous color.
 4.Mahogany
 This is for those who are looking to splurge! Mahogany is extremely resistant to insects, warping and moisture – however, they are difficult to install without using special tools and techniques. It also carries a high base material cost, hence the higher price point.
Other Services We Provide
As part of our Decks or Porch building or replacement services we provide:
Comprehensive Deck Repair Services.
Building and Replacing of Decks.
A Wide Range of Choice of Materials and Woods.
Deck Finishes – sand and stain or paint
…and more!
If you have any inquiries, don't hesitate to contact us today to find out more about Our Services.
Initial Call
You call us with all of your requirements for your deck repair or building project. We establish a broad scope of work and a rough price range.
On-site visit
We visit your home to conduct detailed research like measurements, fixtures, fittings etc.
Designing stage
We get to work designing all of the tasks required in the project and present the solution in a detailed proposal to you.
Execution / Construction
Upon agreement of the proposal, we immediately start applying for the necessary permits and we begin construction ASAP!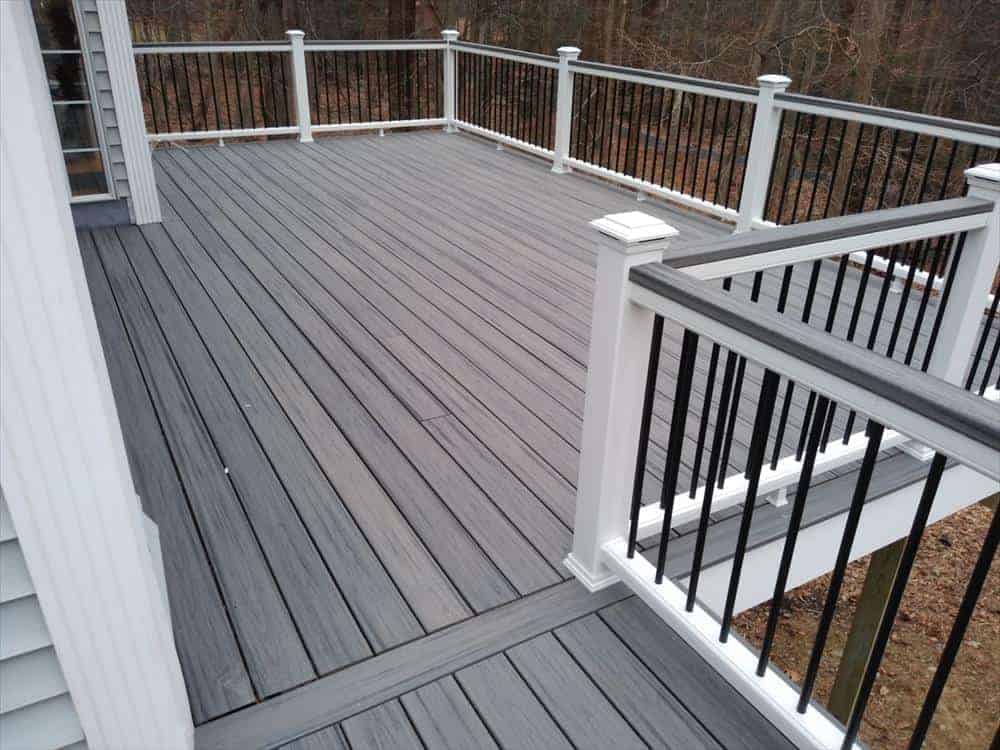 Here at Experts Remodel, our top priority is the safety, and more importantly, the resale value of our client's homes in Washington DC, Maryland and Virginia.
We only approve and carry out remodeling and repair projects which have been legally permitted and will not negatively impact your home's resale value.
We have been serving satisfied customers in our local area for many years, and strive to always match – or in most cases, surpass the expectations for our clients for the many years to come.
So if you need a new deck done, or need your current deck repaired or maintained, Experts Remodel is just a call away.
Contact us for a Free Quote
Patios generally cost less to build than decks do, though the choice of deck material can change this.
Patios generally use more affordable materials like stamped concrete or stone as opposed to wood or bricks which are more common for decks.
Patios also require less labor and maintenance.
A deck is an open outdoor porch or platform, typically without a roof that extends from a house.

A patio is a paved area situated directly on the ground. It can either be attached or detached from a house.
Concrete is one of the cheapest materials that can be used to build a patio.
The aggregates of concrete can be stone, gravel, sand, or shells, they mixed with water to form a paste that dries into a hard surface when left to settle.