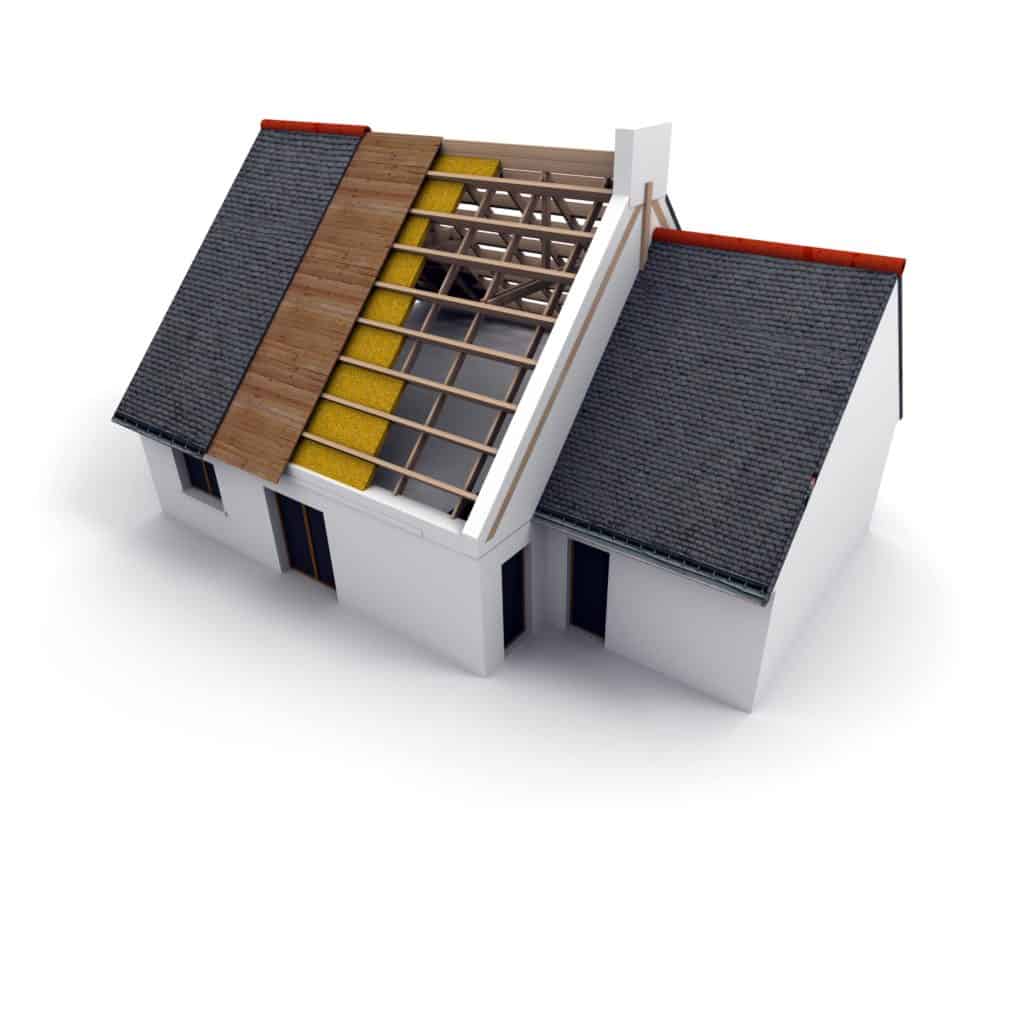 You work hard to pay the bills, to put food on the table to keep a roof over yours and your family's heads. But what happens if the roof that you worked so hard for starts to give up on you?
It is true that nothing lasts forever. While the roofs of modern homes are meant to be heavy-duty and long lasting, constant exposure to the elements and the changing of seasons can take a toll on any kind of roof. And this is when a Roof Remodel is necessary.
So what happens when you find yourself staring up at a hole in the roof during a hailstorm, with tiny balls of hail making themselves comfortable in the middle of your living room? Hopefully, this scenario will never happen to you, but as the saying goes – prevention is always better than cure.
If you start to notice that your roof has a slight leak – then this is the perfect time for you to seek the advice of professional, experienced shingle roof repairers or install.
To find a good expert roofer in Maryland, DC or Virginia it's not easy but worry not we are here for you.
Need a need Roof installed or to repair an old Roof?
Speak with our Roofing Experts today!
Maryland based Roofing Company
Maryland Experts Remodel Can Repair Your Shingle Roof
Our Washington DC, Maryland and Virginia based shingle roofing professionals are equipped with years of experience in professional remodeling and repairing of shingle roofs of all shapes and sizes.
In most cases, damage to your roof does not necessarily mean you'll need to replace the entire roof of your home.
Chances are, you only need some amount of roof repair in order to retain and restore the integrity of your shingle roof.
Our team of experienced roof remodelers can get the job done for you quickly and professionally. No matter what kind of shingle roof you have, our team will finish the job to get your roof looking exactly like it did before thereby ensuring the aesthetics and resale value of your home remain intact.
Our in-house team of designers, craftsmen and customer service staff gives you assurance that from the moment the job starts to the moment it is finished, you can always trust that there will be no risk of miscommunication involving other parties or other contractors.
What We Can Do For Your Shingle Roof
Often, our clients have little knowledge about the quality and condition of their shingle roofs – and this is where our years of professional expertise will come in handy.
If you're looking to get your shingle roof serviced or replaced, here are some of the most common problems we can help you solve.
1.Weathered roofs
If your roof receives direct sunlight or is constantly facing a prevailing wind, it is highly likely your roof will start to wear little faster than others.
We can take a look at your roof and address the issues before they become worse. We can also decide if there may be better ways to further mitigate the wear such roofs might face in the course of their viable lifespan thus giving it a longer lease on on life.
 2.Aged roofs
 Shingle roofs last for about 15-30 years on average. It is often best to discuss the next steps with your roof remodeler a year or two before you need to replace the roof. Our expert roof advice technicians typically say that you should call someone at the 15 year mark for an inspection and then every few years there after to ensure that the replacement point is not missed and repairs can be made in a timely manner to offset the need for such a replacement. 
 3.Damaged roofs
 Tree limbs, hail and other natural occurrences may damage the shingles on your roof thereby jeopardizing the integrity of your entire roofing system.
Whenever this happens, consult a professional roofing service as soon as possible to avoid exacerbating any potential issues.
Poor workmanship during remodeling jobs may ultimately affect the resale value of a home which is why at Experts Remodel, our top priority is the quality of our roofing services. We make sure our roof work is always of the highest quality so as to not negatively effect the resale value of our clients' homes in the Washington DC, Maryland and Virginia area.
We only approve and carry out remodeling and repair projects which have been legally permitted and will not impact your home's resale value negatively.
Other Services We Provide
Part of our Roofing services we provide:
Asphalt Shingle Roof Replacement 
Roof Repair
Energy Efficiency Solutions
Flat Foam & Shingle Ply Roof Installations
Leaking Roof Repairs 
Leaking Roof Prevention
…and more!
If you have any inquiries, don't hesitate to contact us today to find out more about Our Services.
Initial Call
You call us with all of your requirements for your roof remodeling project. We establish a broad scope of work and a rough price range.
On-site visit
We visit your home to conduct detailed research like measurements, fixtures, fittings etc.
Designing stage
We get to work designing all of the tasks required in the project and present the solution in a proposal to you.
Execution / Construction
Upon agreement of the proposal, we immediately start applying for the necessary permits and we begin construction ASAP!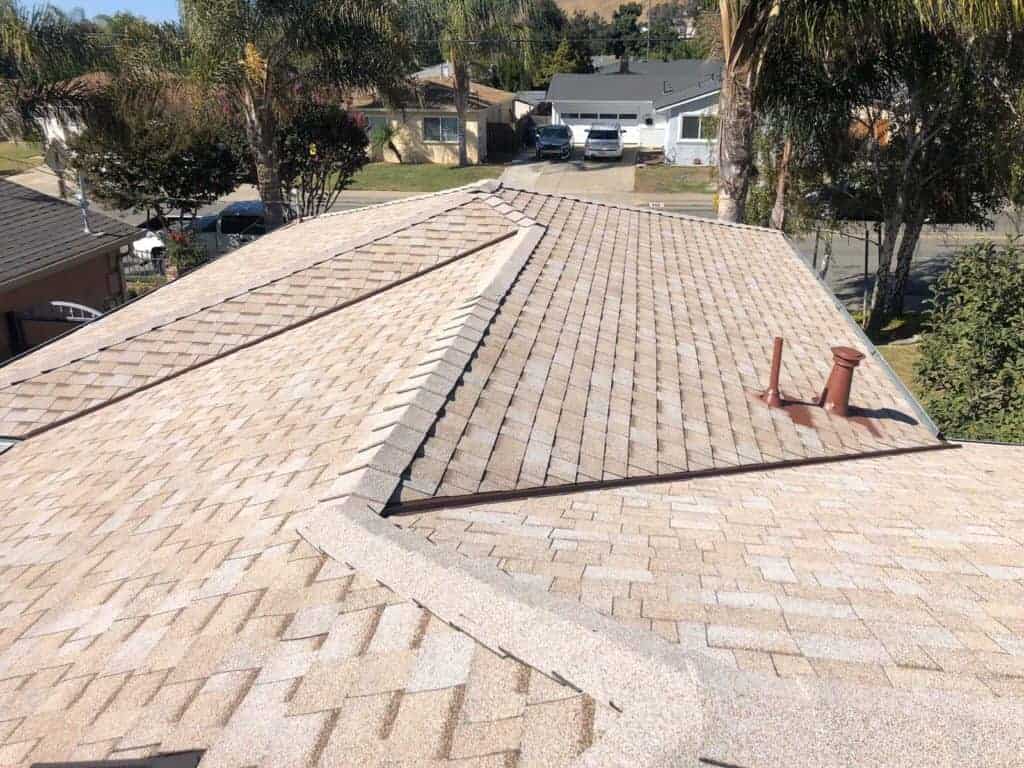 Our experienced team of roof remodelers here at Experts Remodel have been serving satisfied clients in Washington DC, Maryland and Virginia areas for many years. Judging by our recurring client base, we are proud to say, that we do high quality roofing work for our clients.
Whether it is a simple spot shingle roof repair, or an entire roof remodeling job, we are here to listen to your concerns and carry out the job in a professional manner. No matter how big or small the roofing work needed we take great care and complete pride in our work.
Contact us for a Free Quote
To some extent yes. Ask for a budget from your roofing contractor. Agree that any unexpected project expenses will be presented in writing to you before they are acted upon. This will help you remain within or very close to the initial budget. It is worth noting that unexpected things do crop up but a good initial professional roof survey can really help identify the worst costs likely to crop up. Remember, if it sounds too good to be true it probably is.
Tile and Asphalt are the most used materials for roofing which are both manufactured from concrete, clay or oil. These materials wholesale manufacturing costs can directly impact asphalt shingles roof replacement costs. Roof work also tends to be very labor intensive, requiring specialized skills and tools which further drives up the price.