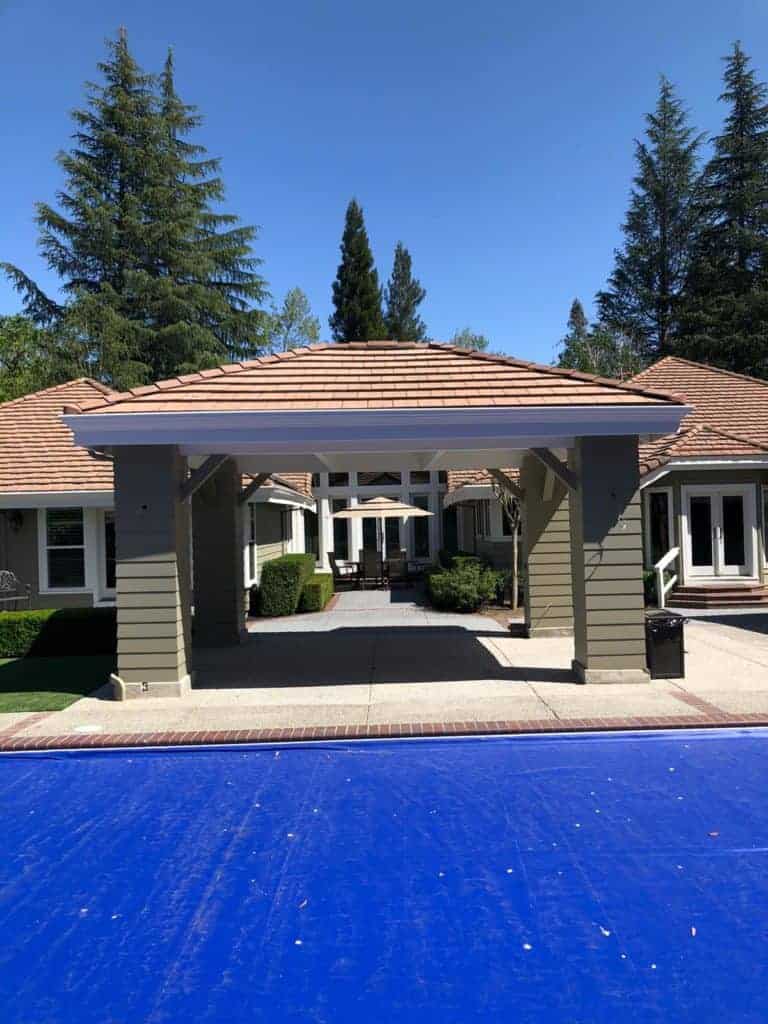 Pergola Installation and Repairs
The pergola is a well loved aspect of any patio or deck design, and has been a favorite home remodeling installation for people over the decades.
The flexible nature of the pergola design is what makes it such a superb feature of your home. It can be shaped built to fit any kind of patio, deck, or front yard design  regardless of the size of home you have.
Pergolas, also known as Arbors, opens your home up, providing additional space to enjoy the great outdoors while still being under the cover of your home.
Summer days in Washington DC, Maryland and Virginia is prime pergola season. Many homeowners and their guests have enjoyed a hot summer's day in the shade of a pergola while enjoying a dip in their jacuzzi or pool and having an cold ice tea or cocktail.
There is no doubt that having a pergola or trellis adds a lot of value to your home in more ways than one!
Want a New Pergola for your Maryland, DC or Virginia Home?
Speak with our Experts today!
Pergolas in Maryland, DC and Virginia
Experts Remodel Can Help Design And Build Your Pergolas
Our experienced team at Experts Remodel has years of experience in making the dreams of our clients come true.
From creating a completely brand new pergola, to replacing or repairing a custom arbor, we can handle anything you throw at us. We will make sure that the resulting pergola is completed 100% to your satisfaction.
Pergolas create shade, and reduce the effects of sun glare while you are enjoying your time in the great outdoors or on your stoop.
They can be designed to be beautiful ornamental pieces that create a luxury feel for your home, or they can be used to create a practical extension. Whether you choose to go with a vintage, rustic, modern or contemporary design doesn't change the fact that your pergola will make for a high impact and much used area of your home.
Your pergola will certainly become the highlight of the neighborhood or family barbeque. It can allow your home to become transformed into one as beautiful as the ones you see in high end home magazines.
Benefits Of Installing A Pergola In Your Home
Having a pergola in your home gives you many benefits – here are some of them listed below.
1.More Green Spaces
Who doesn't want more green spaces around the home?
If you've got a beautiful garden that you've painstakingly pruned over the seasons, you'll definitely want to enjoy the fruits of your labor when summer comes around.
Pergolas give you the opportunity to create a comfortable yet functional space to sit in while you take in your green surroundings in the company of your friends and family.
 2.Beautiful Aesthetic
 The intricate designs of pergolas, arbors and trellis ensure that the beautiful aesthetic of your patio or garden is kept in pristine and consistent condition.
3.Increases Home Value
Not only does visual appeal make you feel more confident as a homeowner, but it increases the value of your home as well.
Any extra living space that you can create in your home will increase the value of your home by a significant amount if built well by experts in the pergola design space.
 4.Privacy For You
 Need somewhere private around your home or garden to read a book, work, or even find some peace and quiet to collect your thoughts?
Pergolas create a wonderful private living space that can separate you from the outside world, so that you can fully focus on yourself and the people around you in the moment.
Other Services We Provide
Apart from building Pergolas, here is a list of other services that we provide:
Designing Trellis for Ornamental Gardens
Replacing, Repairing and Maintaining Custom Arbors
Recommendation of Design and Materials to use for your Home Pergolas
Repairing and Maintaining Pergolas
…and more!
If you have any inquiries, don't hesitate to contact us today to find out more about Our Services.
Initial Call
You call us with all of your requirements for your Pergolas remodeling project. We establish a broad scope of work and a rough price range.
On-site visit
We visit your home to conduct detailed research like measurements, fixtures, fittings etc.
Designing stage
We get to work designing all of the tasks required in the project and present the solution in a proposal to you.
Execution / Construction
Upon agreement of the proposal, we immediately start applying for the necessary permits and we begin construction ASAP!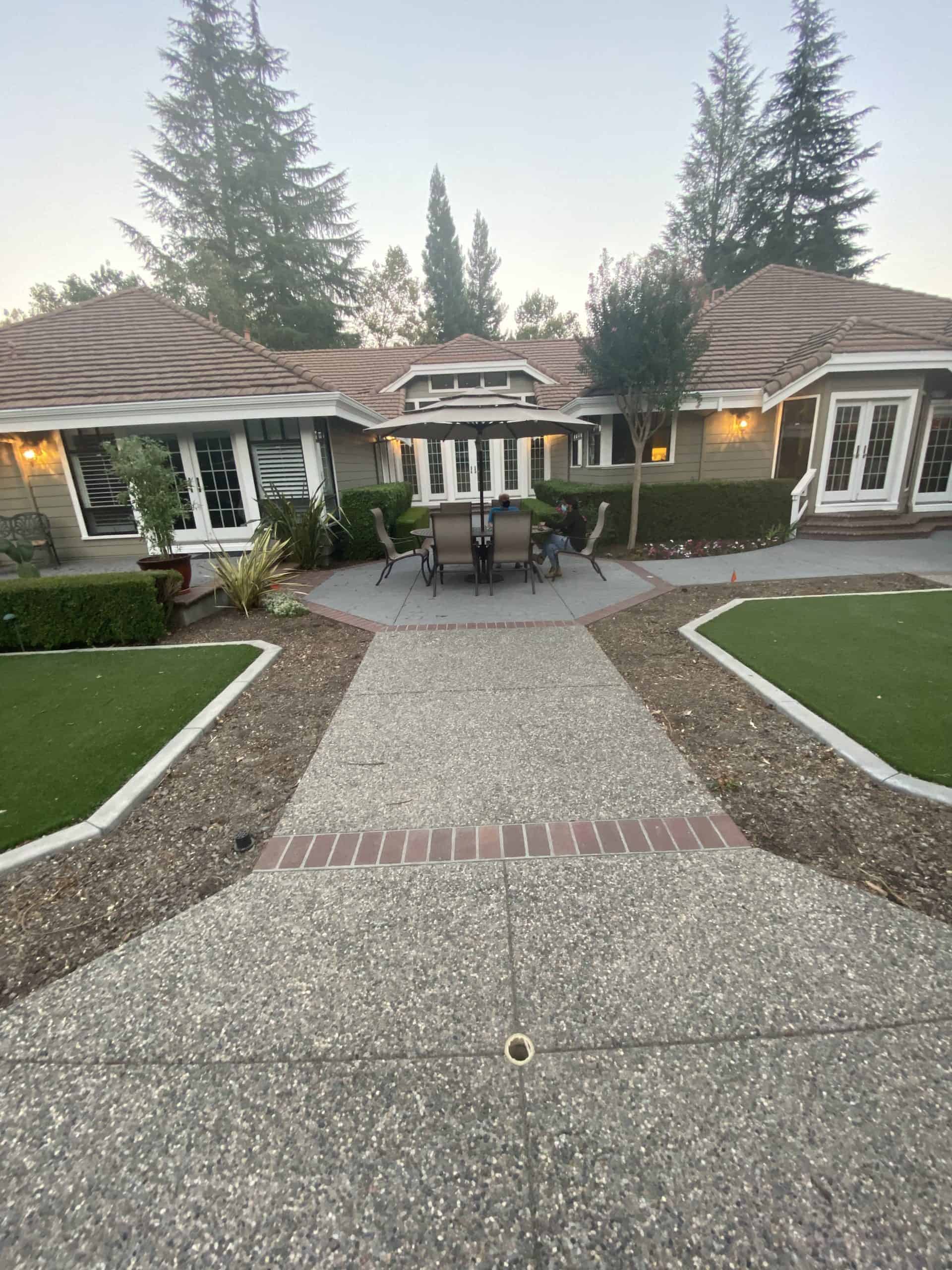 At Experts Remodel, our entire team of staff, designers, and builders are based in-house.
What this means for you is that, from the moment you contact us, to the moment the job is finished, there will be no risk of miscommunication related errors, which often occurs when other external contractors are brought in to do part of the project work.
We take utmost pride in our ability to listen to all of your needs, wants, and concerns, and we never take a one-size-fits-all approach when it comes to our clients pergolas.
Our team has many years of shared experience and we always strive to match – and in most cases – surpass our client's expectations to produce the most jaw dropping pergolas possible.
Contact us for a Free Quote
The lifespan of a pergola that was build professionally is between 20 to 50 years provided it is cleaned and properly maintained annually. Proper maintenance includes the removal of staining and re-sealing and repainting as needed to protect it from weather damage.