Make no mistake – the floor in your home is one of the most important parts of your home.
It receives the highest amount of foot traffic daily and has to withstand spills, drips, dents, scratches and everything else that happens in a family home.
It makes sense to choose the kind of flooring that is hard-wearing and durable enough to withstand daily use.
With that said, floor design is also important when it comes to choosing the right kind of floor for your home. The aesthetic quality of your chosen floor can really enhance the beauty and overall look and feel of a room in your home.
At Experts Remodel, we can provide you with a complete one stop solution. Our Washington DC, Maryland and Virginia based flooring services are able to install or repair most types of flooring commonly found in homes across the United States.
Looking to Install a New Floor?
Speak to Our Floor Services Experts
Washington DC, Maryland and Virginia Flooring Services
Install new floors in Washington DC, Maryland or Virginia Home.
We pride ourselves with giving our clients the best result with every flooring job we complete.
Our team of professional remodelers are equipped with years of experience in professional remodeling and repairing of floors of all kinds.
From affordable, yet esthetically pleasing, well-designed vinyl tiles, to the more luxurious and elegant natural hardwood flooring options, there is a choice available for every design preference.
What We Can Do For Your Floor Remodeling
Our main priority is to work closely together with our clients to give them what they really want rather than to push for the simplest and quickest solution. We listen to and identify our client's needs or concerns before giving any recommendations when it comes to flooring or floor services.
Our team of experts have a wealth of experience working with all kinds of floor materials or surfaces.
Here are some of the most common ones we have installed in the homes of our many satisfied clients:
1.Vinyl Flooring
 Vinyl is a popular choice for most homeowners who are budget-conscious but are also looking to for a flooring material that is easy to care for and relatively durable.
It is made from 100% plastic which makes it superior to a lot of other floor materials especially as it relates to moisture resistance. 
 2.Laminate Flooring
For those who are looking for a flooring option that looks like real hardwood, but at a fraction of the cost, laminate flooring is often a great floor solution.
The water resistance of laminate flooring is the lowest out of all the flooring options available especially when compared to vinyl, wood, or tile floors.
 3.Wood Flooring
The natural aesthetic quality of hardwood flooring attracts many homeowners who are looking to turn their home interior into a calm, comfortable and beautiful space to live in.
From cedar, redwood, brazilwood and many more – we offer a wide range of hardwood flooring choices here at Experts Remodel.
Well laid hardwood floors can also be remarkably resistant to water though they are not nearly as resistant to water damage as some hardier floor materials such as tile, screen concrete or vinyl. It is really important that, should you want or already have hardwood floors installed in your home, these hardwood floors are installed properly by wood floor specialists and that you regularly maintain them, either on your own or with a professional flooring service.
4.Tile Flooring
Tile is a popular option for flooring when it comes to rooms that are exposed to high moisture or heavy foot traffic on a regular basis such as bathrooms, basements, entrance halls, kitchens and laundry rooms.
Our experienced tiling service team will handle all your tile flooring needs with ease, from deep grout cleaning, to repairs, and even complete overhauls of existing tile flooring.
Whether it is flooring for a few rooms in the home, or an entire home flooring remodel project, our team is ready to lend a hand and we are fully committed to carry out the job with the utmost care and professionalism.
Other Services We Provide
As part of our Floor Remodeling services we provide:
Installation of Various Types of Floors
Repair and Installing of High Quality Tiles, Marble Floors, Hardwood Floors
Floor Specialists for Vinyl and Laminate Floors
Carpet Repair and Installation
Home and Business Floor Services in Washington DC, Maryland and Virginia
…and more!
If you have any inquiries, don't hesitate to contact us today to find out more about Our Services.
Initial Call
You call us with all of your requirements for your floor remodeling project. We establish a broad scope of work and a rough price range.
On-site visit
We visit your home to conduct detailed research like measurements, fixtures, fittings etc.
Designing stage
We get to work designing all of the tasks required in the project and present the solution in a proposal to you.
Execution / Construction
Upon agreement of the proposal, we immediately start applying for the necessary permits and we begin construction ASAP!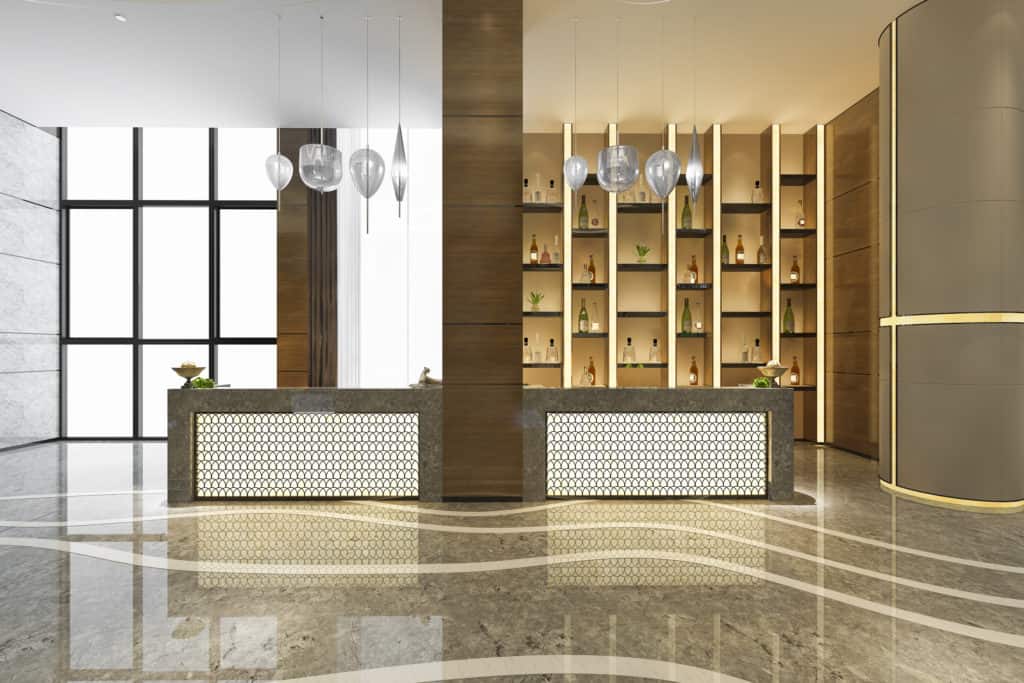 Our entire team of designers, builders and customer service staff are all based in-house.
The entire project will be handled by members of our team who have listened to your concerns and will work only with the guidelines that have been established by you during the discussion phase.
This means there is no risk of a potential miscommunication which often arises when involving other contractors to complete certain parts of the project. From the moment you call us, to the moment we lay down the last piece of flooring in the project, your flooring service will be handled by our professional team exclusively.
At Experts Remodel, we have been proudly serving our customers in Washington DC, Maryland and Virginia for years, and we constantly strive to surpass our customers' expectations by carrying out work that leaves our clients 100% satisfied and coming back time and again for their flooring work.
Contact us for a Free Quote
It really depends on the area you are installing the floor and the budget you are working with.
For high traffic areas you should select a floor that will be resistant to the ware and tear.
In lower traffic areas that have a more esthetically focused need you could look to Hardwood floors or even Marble Floors.