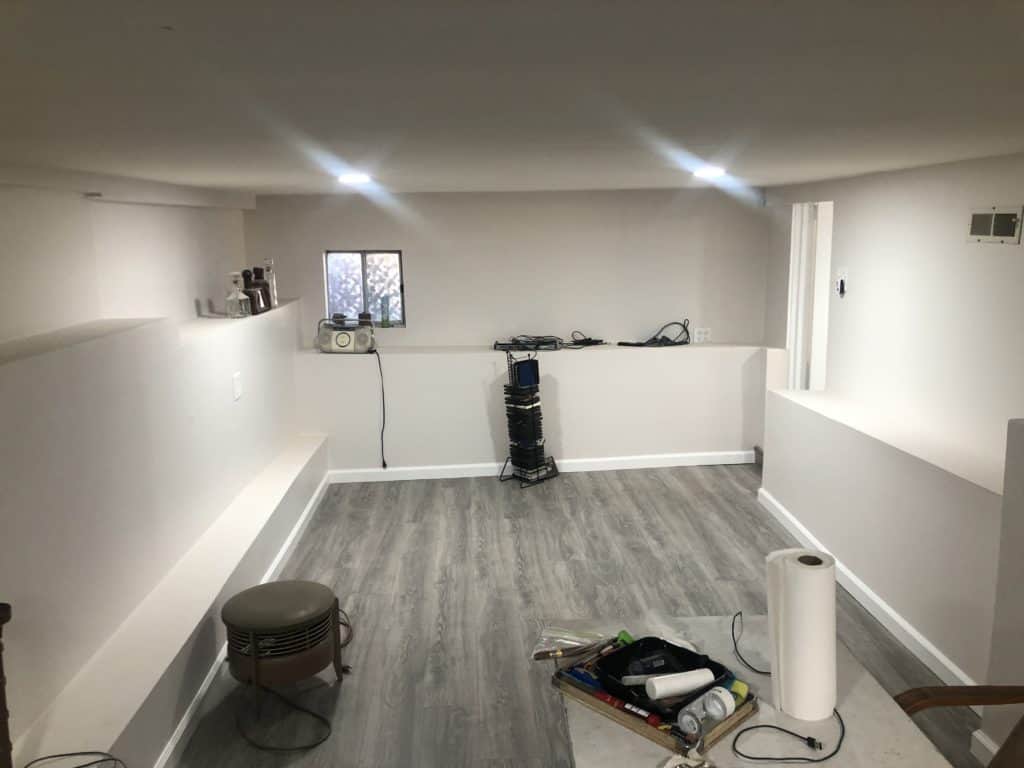 Basement Remodeling Services
In many ways, the basement is commonly an area of the home that doesn't get as much attention as the rest of the house.
Most homeowners take the extra effort to furnish their homes with great looking furniture, paint their interior and exterior walls in the perfect colors, and ensure all the fixtures and fittings in the home match the overall theme.
But if you're not giving the same attention – you might be missing out on some prime residential space.
Most basements are used as storage, but more often than not, basements are just a space where everything that you don't need anymore gets chucked away, out of sight and out of mind.
Our team at Experts Remodel are firm believers in the fact that any extra space in the home is valuable and should be used to its full potential as much as possible.
So if you're looking to change up your basement design but don't know where to start – don't fret! We are always here to help.
Got Basement Remodeling Ideas? Need some Professional Remodeling Advice? Speak to Us
Remodel Your Maryland Basement

Experts Remodel Can Help You Remodel Your Basement
If you are looking for Maryland Basement Remodeling services, look no further.
Our professional team of basement remodeling experts will turn your drab looking basement, filled with random unwanted stuff, into a space that is beautiful, inspiring and functional at the same time.
One of the best things about remodeling your basement is that you will be able to unlock the full potential of the space that your basement has to offer.
We have a professional team that takes pride in providing you with expert opinions from the planning and design stage, right to the execution and subsequent completion of the project.
"Why would I want to go through all this effort to remodel my basement?" you might ask.
Well, for starters, you may be able to increase the value of your home on the market with a beautifully designed and functional basement. This means that should you choose to sell off your property in the future, you'll have more peace of mind knowing you are able to put it on the market at a competitive price.
Common Basement Remodeling Ideas
There is so much potential when it comes to remodeling the basement of your home. Depending on size and layout, you can turn it into anything from a man cave, a library, to a full-scale movie theatre fitted with plush cinema seats (and a popcorn machine outside!)
If you're planning to remodel, but you are still looking for ideas to best make use of the space in your basement, here are some of the most common ones we've done for our satisfied clients here at Experts Remodel.
1.Home Office
 In the current era where WFH (working from home) seems to be the norm for most companies, it makes sense to set up a home office for yourself so that you can work efficiently and effectively – sans the daily commute.
2.Home Gym
 A healthy life is a happy life. A home gym fitted out with all the necessary equipment you need to burn those calories, boost your endorphins and strengthen your mind and body is always a great idea for the gym buffs, the casual lifter, and everyone in between.
3.Playroom for kids
If you have kids in your home, they will love the idea of having a playroom specifically catered to their needs and wants. Plus – having daily playroom sessions means mum and dad can have a little break away from the kids as well!
4.Extra Guest suites
If you regularly entertain guests, showcase your true hospitality by creating a suite in the basement that will make your guests truly feel at home, in yours.
5.Movie Theatre
Fancy a Marvel marathon? Or a horror flick to watch together with your family and friends? A movie theatre in the basement can give you that full theatre experience – without having to drive anywhere.
Other Services We Provide
Part of our Basement Remodeling services we provide:
Converting a Basement to Another Use
Repairing Basements
Drywall Installation for Basement Walls
Painting the Basement
Electrical, Flooring and Plumbing Installation
…and more!
If you have any inquiries, don't hesitate to contact us today to find out more about Our Services.
Initial Call
You call us with all of your requirements for your basement remodeling project. We establish a broad scope of work and a rough price range.
On-site visit
We visit your home to conduct detailed research like measurements, fixtures, fittings etc.
Designing stage
We get to work designing all of the tasks required in the project and present the solution in a proposal to you.
Execution / Construction
Upon agreement of the proposal, we immediately start applying for the necessary permits and we begin construction ASAP!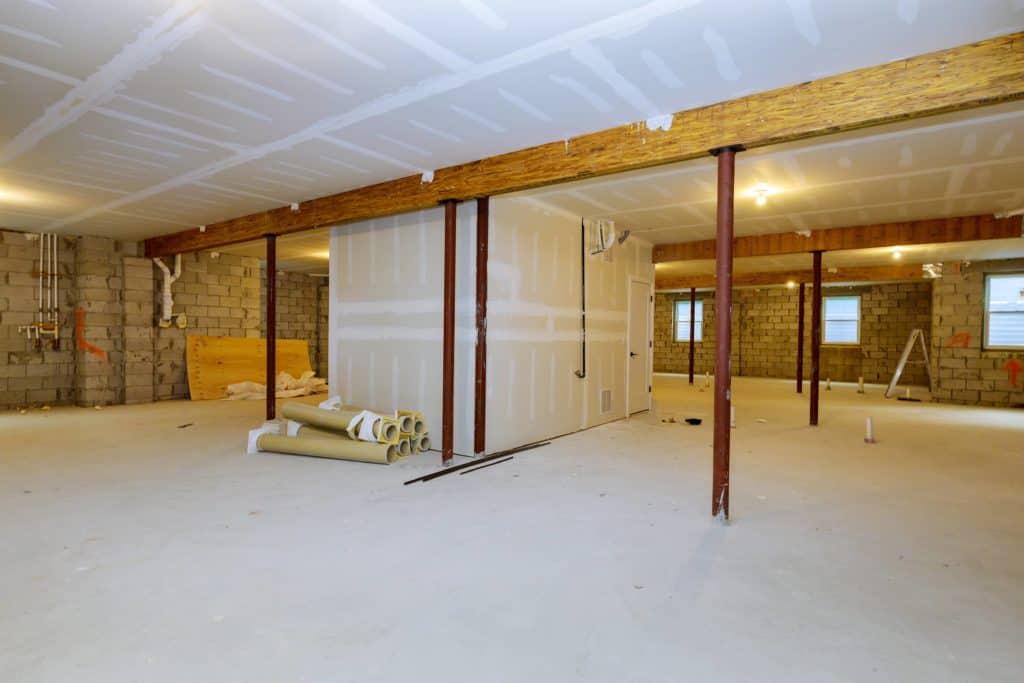 Here at Experts Remodel, we have been proudly serving our clients in Washington DC, Maryland and Virginia with all of their repair, remodeling and renovation needs.
We truly take pride in our work and ensure that we leave our clients 100% satisfied with a job well done.
We are here to lend a listening ear to every single need, want and concern that our clients might have, and we are always ready to work closely together with our clients to turn the vision of their home remodeling projects into a reality.
Contact us for a Free Quote
No! Plastic will prevent moisture from moving through the wall and it will start to get moldy and become damaged.
A slight musty smell is common in poorly ventilated basements but if it becomes strong this is a sign of a mold or mildew problem creating a musty smell. This can be hard to get rid of and you should contact either Experts Remodel or another service specializing in mildew as soon as possible.